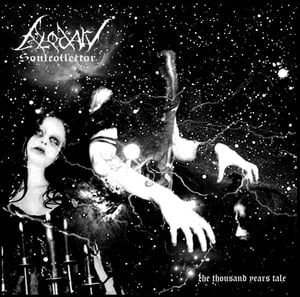 €

4.00
The 2004 BLODARV "Soulcollector..the thousand years tale" album
Download the complete Album(HQ Mp3) with cover in High resolution JPEG(16 page booklet)
Click on "Buy now", and you will get the download send to your email inbox:
**IMPORTANT** THE "ADD TO CART" DOESN'T WORK WHEN BUYING DOWNLOADS. YOU'LL HAVE TO PUSH THE "BUY NOW" BUTTON ABOVE
Also READ THIS!
When you have paid for your download with pay-pal, you will get a notice from Pay-pal that it might take some days before you receive the download in your email inbox. BUT THIS IS NOT CORRECT! Your download will be sent to your email inbox ASAP. On some occasions it might take a few hours, but never days.\m/
ALL TRACKS ARE IN HIGHEST POSSIBLE MP3 QUALITY!